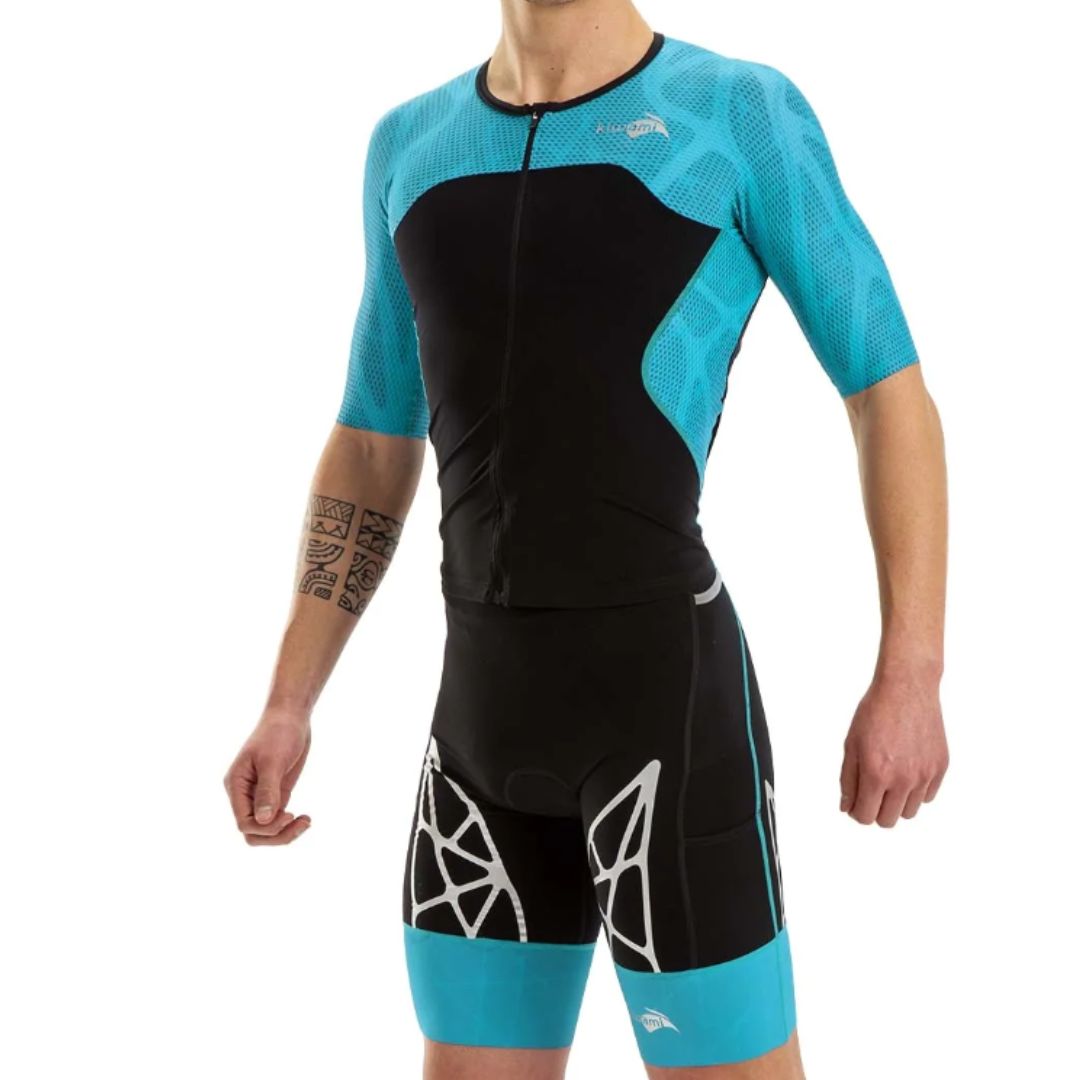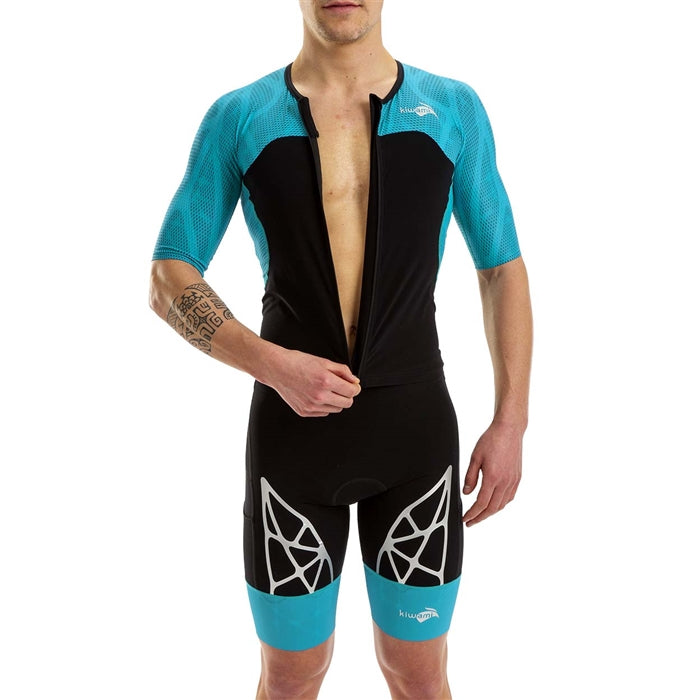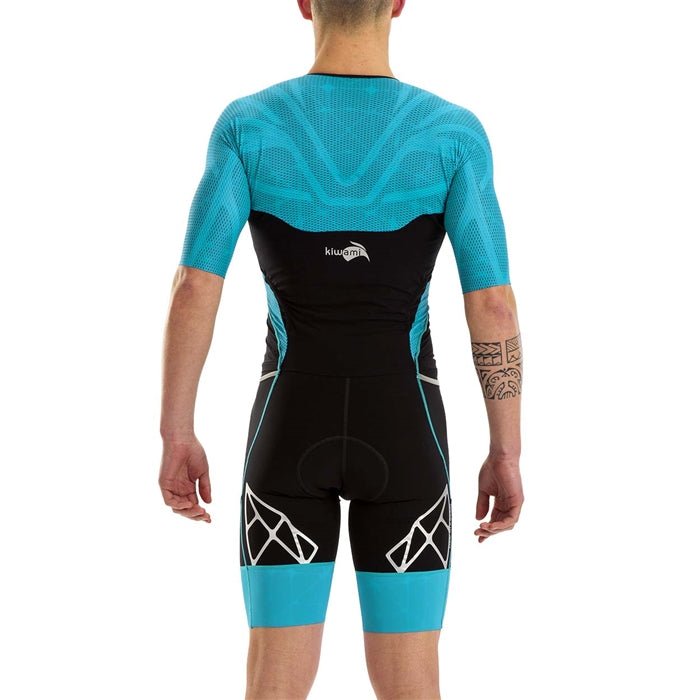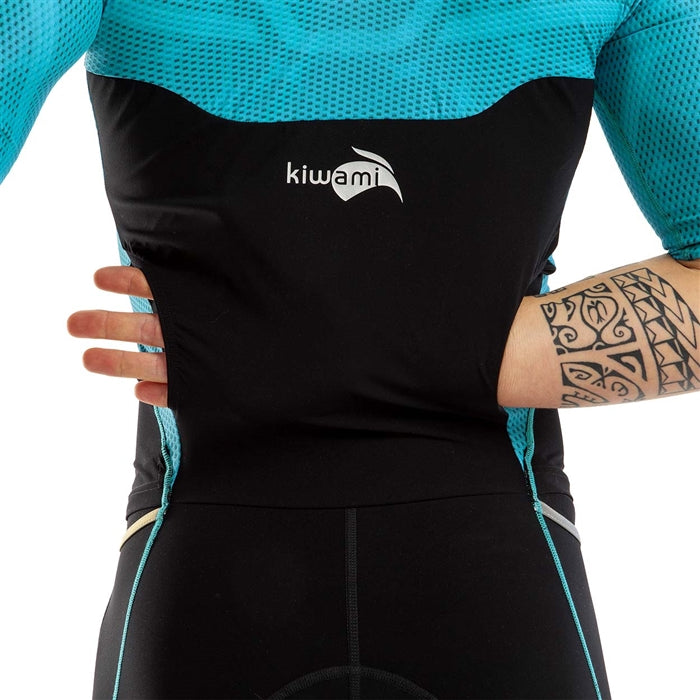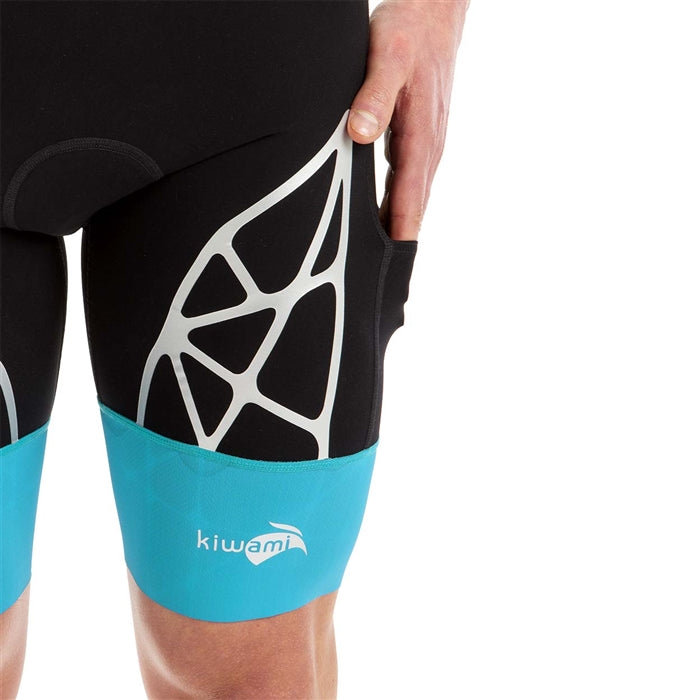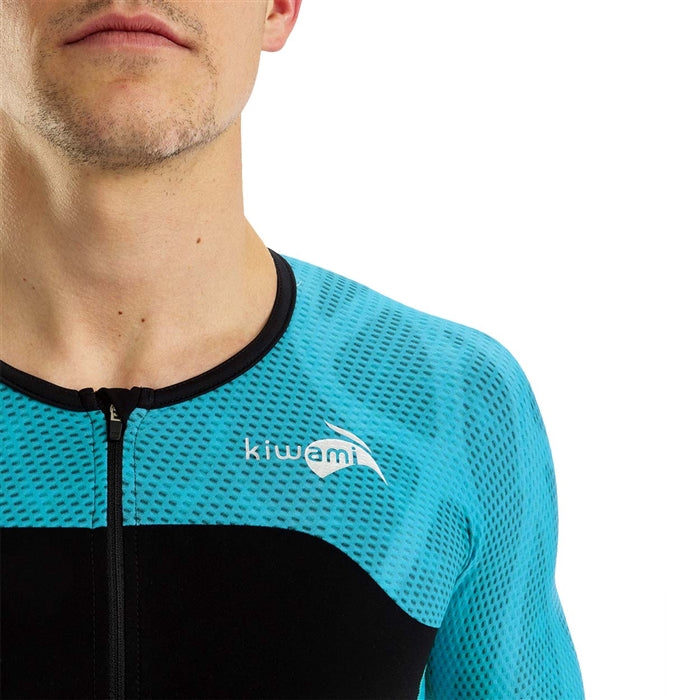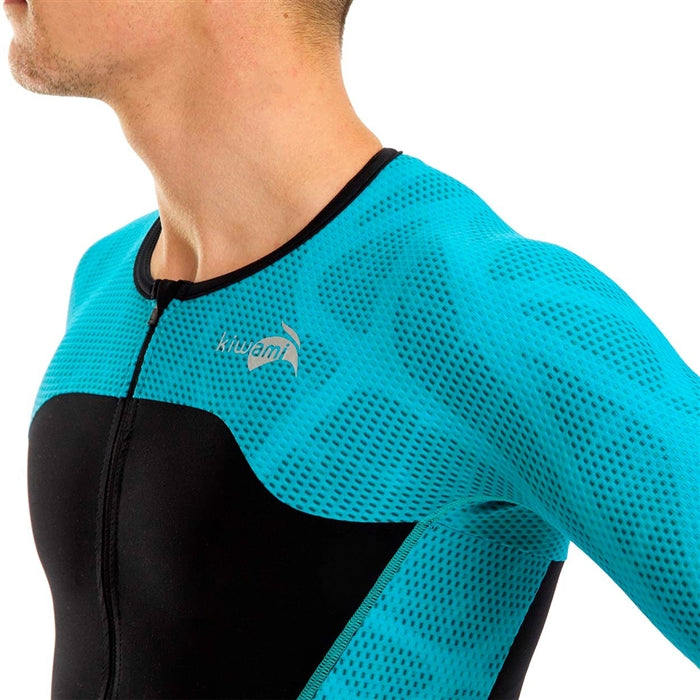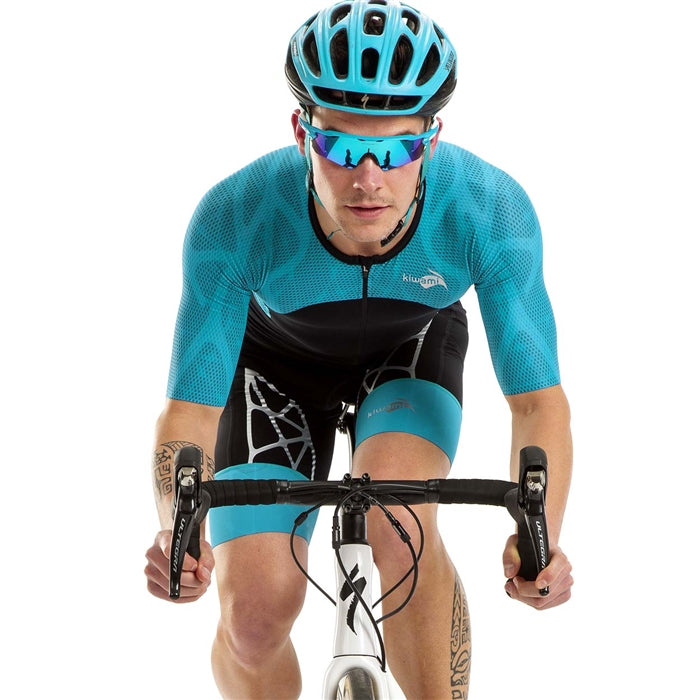 SPIDER 2 LD AERO TRISUIT- EMERALD
Pickup available at 18D Ledgebrook Drive
Usually ready in 24 hours
SPIDER 2 LD AERO TRISUIT- EMERALD
XS / Black Emerald
18D Ledgebrook Drive
Pickup available, usually ready in 24 hours
18D Ledgebrook Drive
Mansfield CT 06250
United States
8609315040
Specifically developed for triathletes in search of a unique & highly technical trisuit. The Spider 2 LD Aero combines performance, comfort and style.

The charachteristic spider web design, 5 ergo pockets, Kiwami's dual density pad are only some of the features of this trisuit which promises to be your best ally in competition.

The race line

Each detail accentuates the athletic style of the Spider 2 LD Aero : a profiled back, Kiwami's "Airfluence" aerodynamic fabric with a "golf ball" effect typical of spider LD products and lightweight fabrics & trims which increase aerodynamics and performance even more - all without compromising comfort or the Spider 2 LD Aero's distinctive X-Factor look.
Faster than ever. New fabrics & a new concept with an even better fit.

Kiwami Spider trisuits are immediately recognizable at first glance. Innovative new features take the Spider 2 LD Aero to a new level. Expressive design features on both the inside and outside of the suit give it a dynamic, athletic look.
On the outside : The Spider 2 has a new and improved aerodynamic cut and design. The suit fits perfectly on the body in all positions, enhancing body shape to maintain an exceptional look at all times. Kiwami's "Airfluence" fabric is used on arms, shoulders and back. Airfluence is the most aerodynamic, breathable and confortable fabric developped specifically for the Spider 2 collection. It's very fast thanks to the "golf ball" structure of the fabric and is extremely well performing in the heat.
On the inside : The new modernized spider web print design features motivational texts that only you can see. They'll help you to get focused and ready to go on race day.
New aero back pocket. The highest level of comfort.

Kiwami has added a large flat back pocket to store your energy supplies without compromising aerodynamics, speed or comfort. You can access the pocket from both sides, with the openings always fitting flat against the back.

5 ergo-pockets and an extended Ice-pocket

The Spider 2 LD Aero has all the features required for a high performance Aero Trisuit :
5 ergo pockets to store your energy needs and other supplies including a new large flat back pocket with openings at both sides ;
An "Ice Pocket" enlarged by 40% compared to the previous model to put a sponge or ice in during hot events to help keep you cool while moving, or to store other accessories such as a GPS.
Surgical precision. New print designs.

We've redesigned the compression prints, which are proven to help performance and recovery due to the targeted compression of important muscle groups : quads & hamstrings.

The new SPIDER 2 LD AERO comes in a 2 colorways:
Black-Emerald
Black-White
New ajustable grip.

A new larger grip band around the bottom of the legs, made with moisture wicking fabric that is more breathable, and for which the grip surface is 100% natural - there's no silicone so sensitive skin types won't get allergic reactions.

The grip band can be safely cut shorter for a better fit on athletes with shorter legs.

Just cut along the scissor line printed on the inside and below the back stitch on the seam.

In the same way, you can also shorten the arm length by cutting along the scissor line printed on the inside.
Other features of the suit such as the full opening front / closed back system and ultra high tech black fabric haven't changed from the previous Spider LD Aero version.
Full length, full opening, streamlined front zip with anti-chaffing zip protector;
Separated top and bottom suit sections at the front for improved aerodynamics and comfort;
A seamless construction : seamless bonded finishes to hip pockets for no friction when in movement;
Dual density LD pad. Kiwami's unique anatomically shaped pad provides maximum protection on the bike and unequalled comfort when running;
Kiwami service : zip & seams have a 1 year warranty.
The Spider 2 LD Aero has everything you need in a super fast trisuit !

A new improved design, enhanced technical features and made with Kiwami's new "Airfluence" fabric. Developed, tested and approved by our team of experts to meet the expectations of even the most demanding triathletes, the Spider 2 LD Aero is the new race wear benchmark for Ironman distance events.